SAIL BOATS
Sailing is a technology about as old as civilization. Part of its allure is in its simplicity: returning to the outdoors and traveling by wind. So it is ironic to discuss power problems for a technology developed long before the advent of the internal-combustion engine. Yet power is important for safety, cruising, and — perhaps the greatest reason to escape from the modern world — stress relief.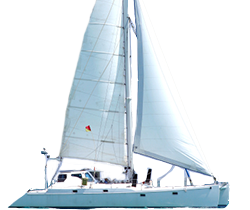 SILENCE IS GOLDEN: Whether your sailboat's power source is the engine alternator or a dedicated generator, Merlin maximizes your time operating silently on battery power.
CRUISING: While you are enjoying the great outdoors, your crew may long for the comforts of home! Access to amenities such as microwaves, refrigeration, stereo, televisions, and personal computers requires intelligent power management.
LABOR DAY: Sailing is labor intensive — especially when short-handed. You can take a load off and put it on your battery, with electric winches, anchor windlass, and bow thruster. Merlin will efficiently manage the hundreds of amps they draw.
SAFETY: Ensure you have power for the unexpected. Reserve capacity for emergency engine starting and communications.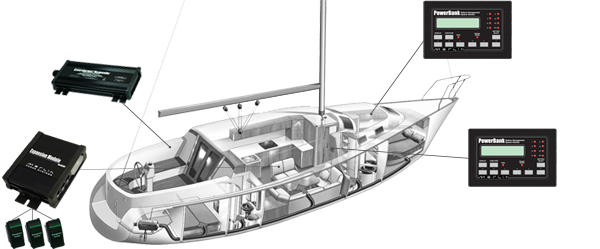 Merlin's solutions provide:

Efficient Energy Use: Merlin's intelligent
split charging systems balance power
across your electrical system. Merlin
SmartBank products efficiently pair power
generation, battery storage, and power
consumption. Purchase in isolation or
integrated with dead battery protection
and battery monitoring.

Improved Battery Performance: When a
battery is discharged past half its capacity,
it will continue to provide power at the
expense of future battery performance. By
avoiding excessive discharges, Merlin
increases the consistency and reliability of
your battery banks.

Extended Battery Life:Over-charging and
over-discharging batteries will shorten
their lifetime. Battery monitoring provides
the crew the knowledge it needs to make
informed power-use decisions. Merlin's
battery monitors are accurate enough (no
synchronization required) that one can
automate the process with integrated
battery monitoring, dead-battery protection,
and split charging solutions.

Call Merlin to enhance your sailing experience!